A healthy revenue cycle has many different and moving components, each of which are connected and provide an inherent value. Clinical documentation is at the core of every patient encounter, making it one of the most important aspects of the revenue cycle. It's during these encounters that providers need to be clear, concise, and specific with their documentation efforts. Not only does this benefit patient health and quality measures, but it also directly impacts revenue by way of reimbursements and reconciliation.
Maximize Revenue
According to a report by Black Book Research in 2016, 90% of hospitals saw a drastic increase in revenue from clinical documentation improvement initiatives. No matter how you slice it, the potential of gaining $1.5 million+ in revenue is hard to ignore. This all goes back to documenting patient charges. If providers take the time to accurately document a patient's charges, the opportunity is there to maximize revenue at every encounter. Of course, technology is a major factor in this process as well. Without the use of an effective clinical documentation solution, time and labor are lost sifting through and deciphering physician documentation. This has a direct negative effect on an organization's financial health in several areas: high labor costs, lost productivity, and longer billing timelines.
Reconciliation
One of the biggest challenges for organizations is the reconciling of clinical documentation, as we explored in a previous blog post. More concerning to physicians is the ever-increasing risk of Medicare audits and the complex coding system of ICD-10. Due to these intricate coding levels, physicians often struggle to properly charge each encounter. This then leads to issues with billing and reimbursements. Clinical documentation means nothing if documented encounters aren't signed off on and properly charged. Reconciliation has become a key part of the revenue cycle process due to a few current industry drivers: The desire for billers to defend their FTEs during audits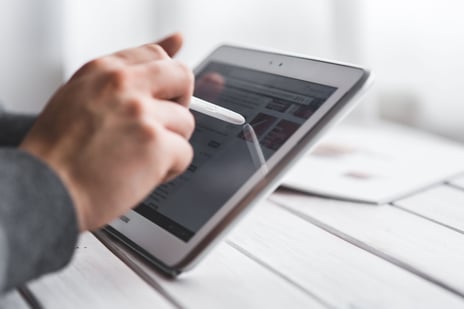 , implementation of a more complex and expansive code set in ICD-10, and an increasing reliance on claims data in value-based reimbursements. Essentially, if an organization is not adept in these areas it is leaving a substantial amount of revenue on the table.
Compliance
There is significant pressure coming in the form of financial and regulatory changes. Most prominently in the form of MIPS. In its early stages, MIPS penalized practices that chose not to participate by 2%. That number is now rising to 4% in 2019 and will continue to grow through 2022. Improving clinical documentation not only helps physicians put themselves in a favorable position with MIPS bonuses, but it can also lead to an increase in overall quality, a centerpiece in the ongoing movement towards value-based care. You can read more about MIPS and its Scoring Methodology here.
Sustained Stability
With effective clinical documentation, organizations have access to solid data and analytics. While that may sound overly simple and non-specific, it can't be emphasized enough how significantly each plays a role in a healthy and prosperous revenue cycle. Taking a more focused and analytical view of the revenue cycle can go a long way in determining the metrics that will get you from where you are to where you want to be. Clinical documentation may just be a part of the whole revenue cycle, but its impact is far reaching and too valuable to ignore.
See how MediMobile is using Clinical Documentation to improve the overall Revenue Cycle