Allow MediMobile to help. Our solution alerts healthcare providers when they have unsigned charts, incomplete records, missing charges, and much more. Everyone's time is valuable. Stop worrying about what you are missing. Let us give you a little peace of mind.
Find out how we can help: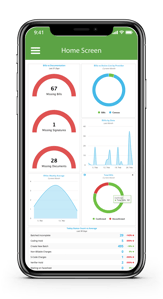 Healthcare is evolving isn't it time your charge capture process did too?
Do you find yourself wondering if you have documented, signed, and captured all the information that you need to?
Questioning whether you documented critical information like: Time spent with a patient?
Are your checks and balances manual and time consuming?


Put our solution to work for you.