As the leading technology provider of handheld data and charge capture solutions for over 10,000 physicians, MediMobile is excited to expand our executive team to meet the growing needs and goals of our clients. We are excited to welcome aboard Jason Crampton as MediMobile's Chief Revenue Officer.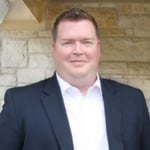 As Chief Revenue Officer, Jason will lead the overall growth and expansion of MediMobile and our practice solutions. Jason's priorities are to navigate viable opportunities for solution implementations and partnerships, providing medical practices and provider groups with real-time reconciliation and charge capture solutions that meet their group and provider needs.

"As MediMobile's Chief Revenue Officer, I look forward to working with small and large physician groups as well as hospital systems that want to improve practice management processes. Our goal is to provide practice management solutions that allow providers to focus on patient care and let technology assist with the tasks that come with the job. Maximizing charge capture, capturing quality metrics, improving provider and facility communication are just a few of the many areas that we concentrate on. We want to continue to be innovative and focus on refining processes and improve patient care."

Prior to MediMobile, Jason served as the Executive Vice President of Hospital Medicine at Envision Physician Services for 7 years. During his tenure, he oversaw Hospital Medicine growth, successfully expanding 70 programs to over 200. In this role, he was responsible for establishing best practices, efficiencies and program management as well as implementing technology solutions to Envision clients, including throughput software and charge capture solutions. Prior to Envision, Jason was the National Director of Hospital-Based Physician Services for HCA Physician Services, where he spent 10 years rising in the ranks in the financial/operation sector of the company.